SN series fully pre-mixed small commercial wall-hung boilers, with self-adaptive function, thermal efficiency up to 108%, energy-saving and environmentally friendly, can meet the heating and hot water needs of family villas, small commercial and other buildings, the product has 99 kilowatts, 150 kilowatts and so on.
Description
More products
Support
Description
Compact, small and lightweight:
Wall-mounted, compact, small and lightweight, the smallest size to meet the maximum output requirements; body size: 870mm * 570mm * 460mm.
Adaptive function, energy saving and environmental protection:
With self-adaptive function, this technology can make the machine on the use of the environment and the use of the conditions of automatic detection, automatic self-adjustment, and at the same time can save energy by more than 20%, the machine life extension of more than 5 years.
Silicon cast aluminium heat exchanger, longer life:
The main heat exchanger is made of silicon aluminium alloy, which is more corrosion-resistant and has a longer service life, which can last up to 15 years, with a larger water flow channel and faster heating speed.
Built-in air silencer, the noise is below 40 dB.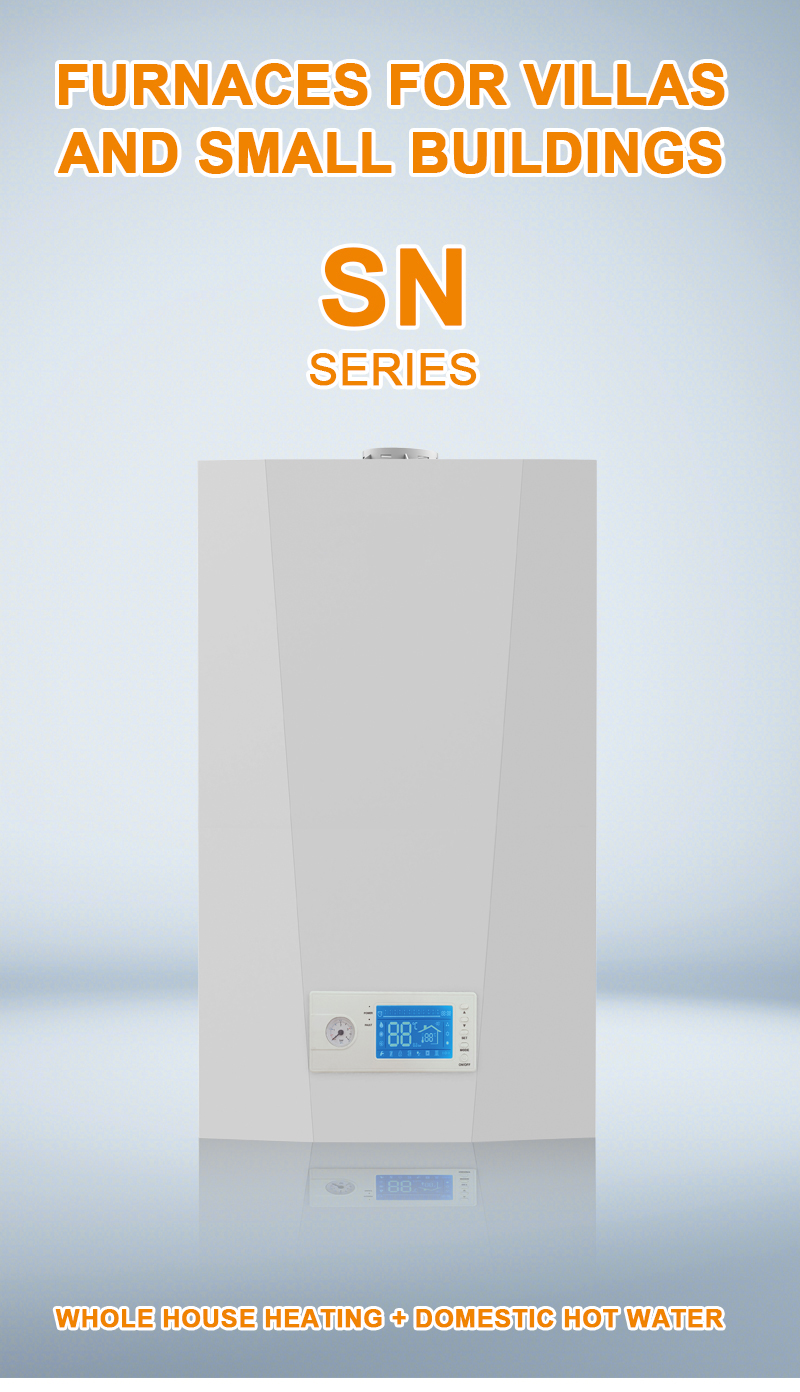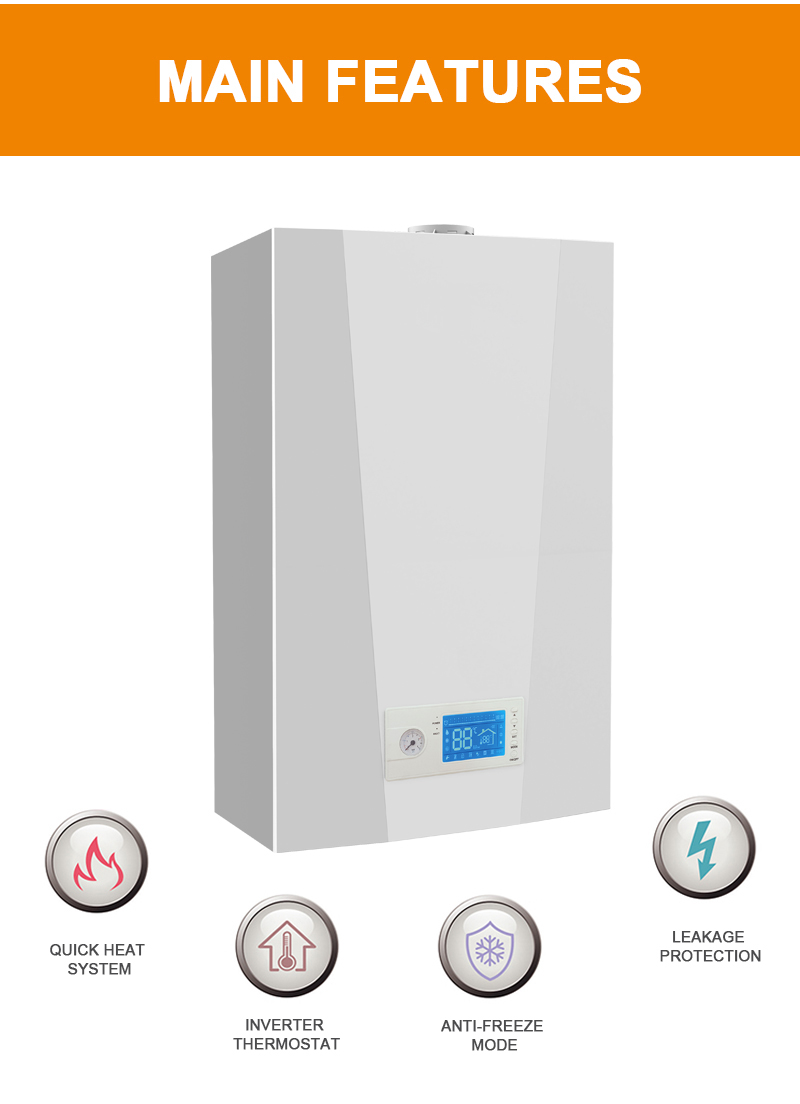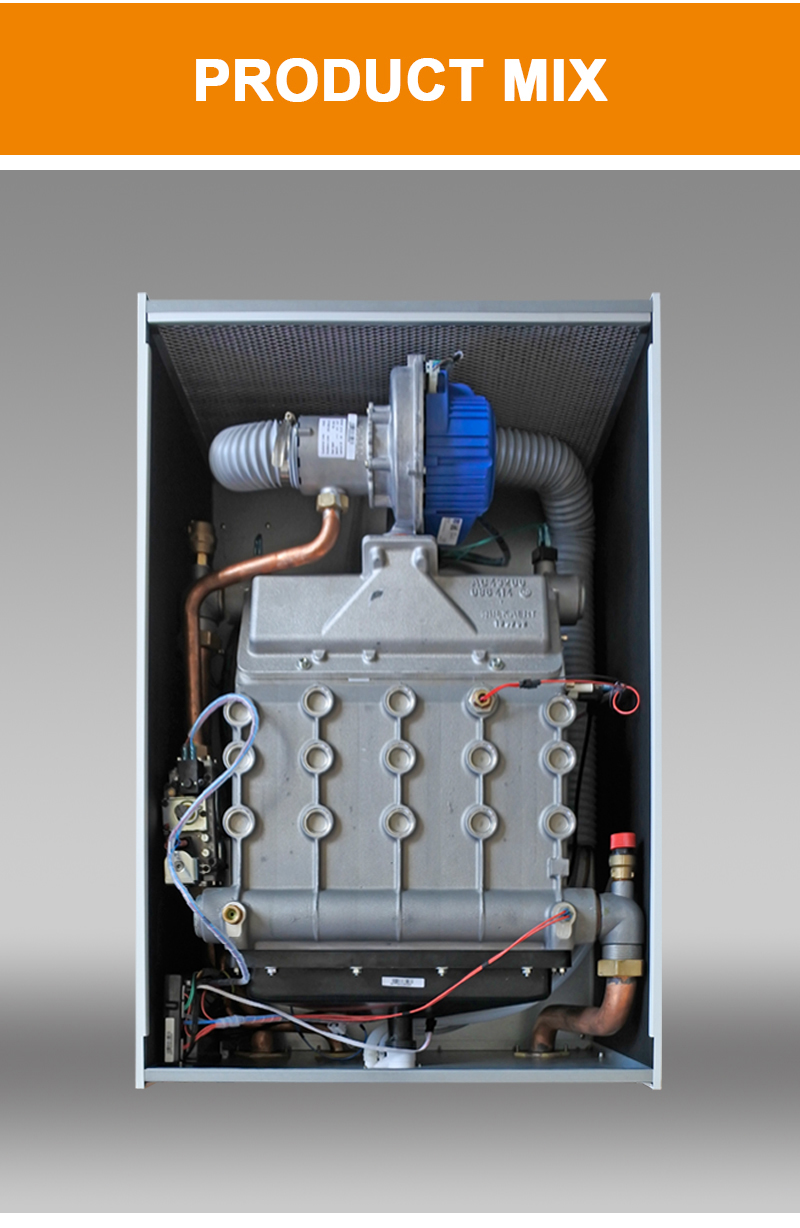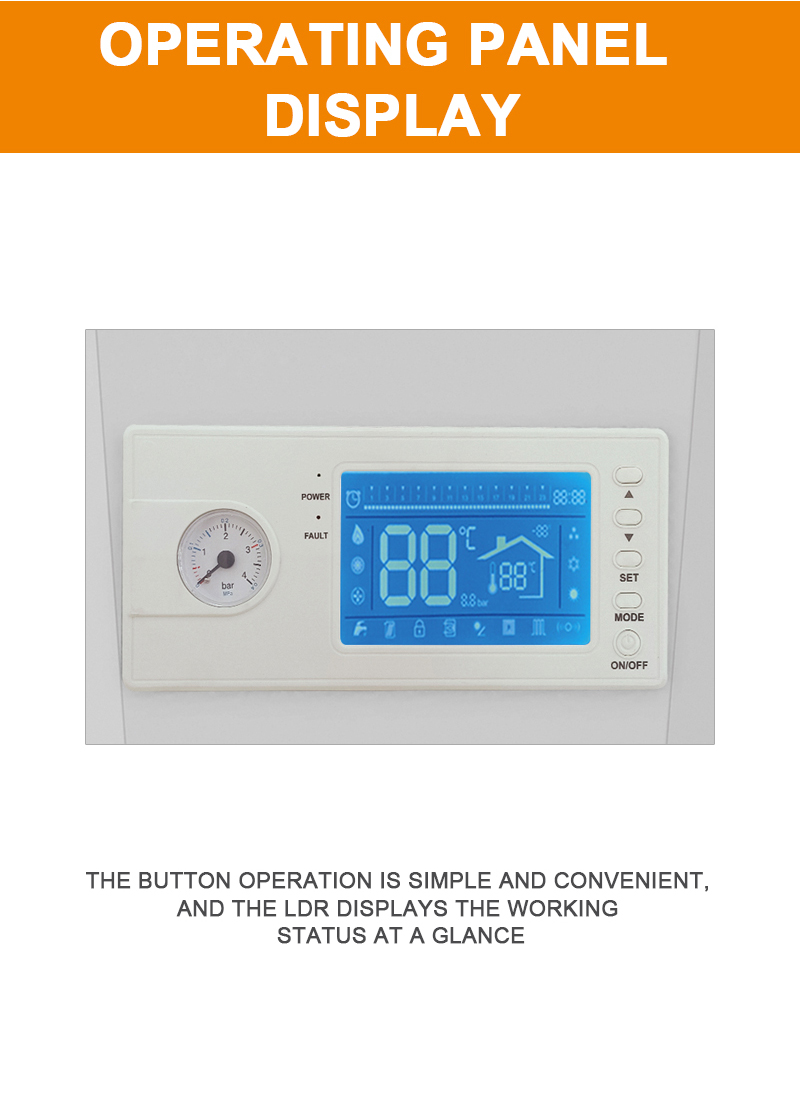 More products
Support