EM series wall-hung boiler adopts plate heat transfer technology, sectional combustion, low noise design, the products are available in 26 kW, 32 kW and 40 kW.
Description
More products
Support
Description
Interval segmented combustion technology
Interval segmented combustion achieves greater regulation ratio, lower temperature rise control, and improves the small flow rate and high inlet water temperature when the cold and hot.
Cast aluminium variable speed fan is used. According to the size of the power to automatically adjust the fan speed, silent operation, while with the infinitely proportional gas valve, automatic exhaust integrated pump, the lowest running noise of about 42 dB.
Water flow display function:
At any time to monitor the flow of domestic hot water, screen Mu display more intuitive, water flow fluctuations at a glance. Intelligent thermostat technology: water flow monitoring and segmented combustion technology real-time feedback to ensure that the water temperature is constant, and at the same time to meet the needs of multiple water points.
High efficiency and environmental protection:
Heat exchanger fins increase the disturbance structure, reduce the blind zone of heat exchange, thermal efficiency of 92% or more.
High temperature protection, low pressure protection, anti-burning protection, automatic pressure relief protection, accidental flameout protection and more than 20 safety protection.
Original modular design, easy to install and disassemble, fault memory function, convenient for after-sales personnel to quickly diagnose.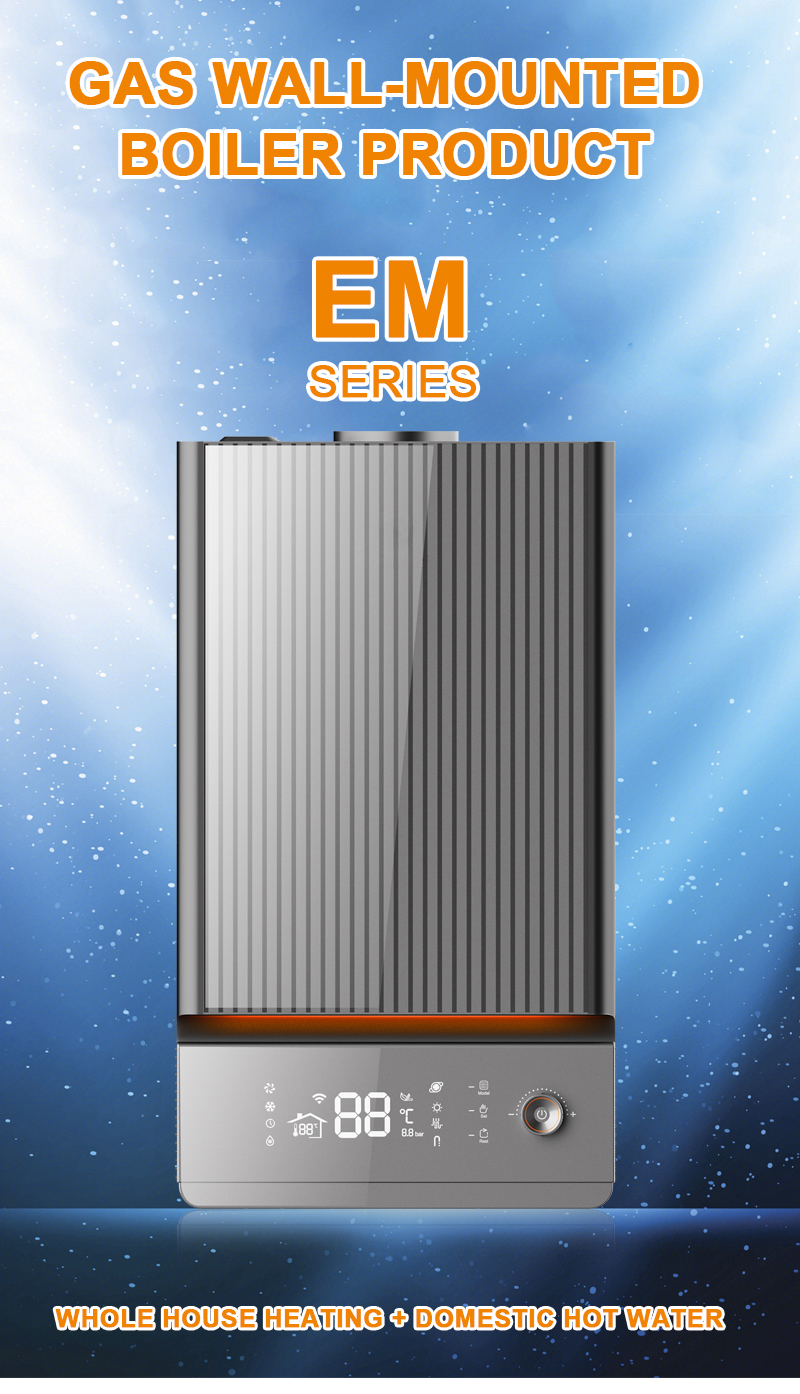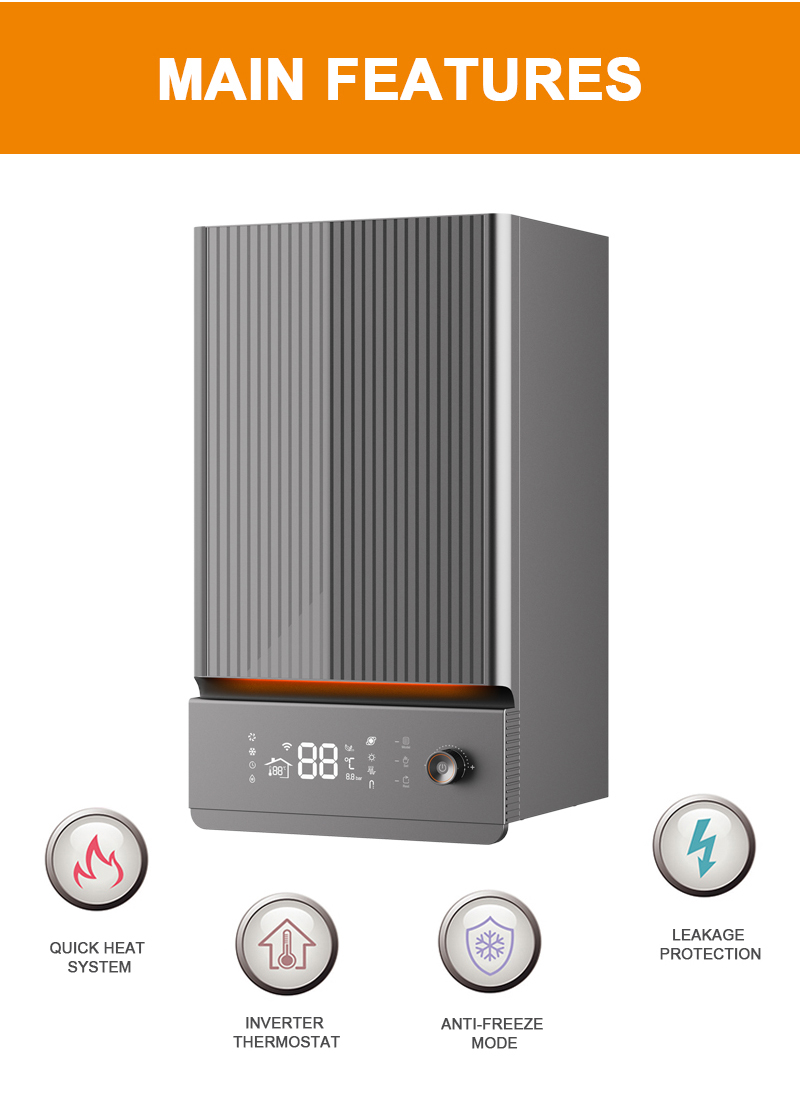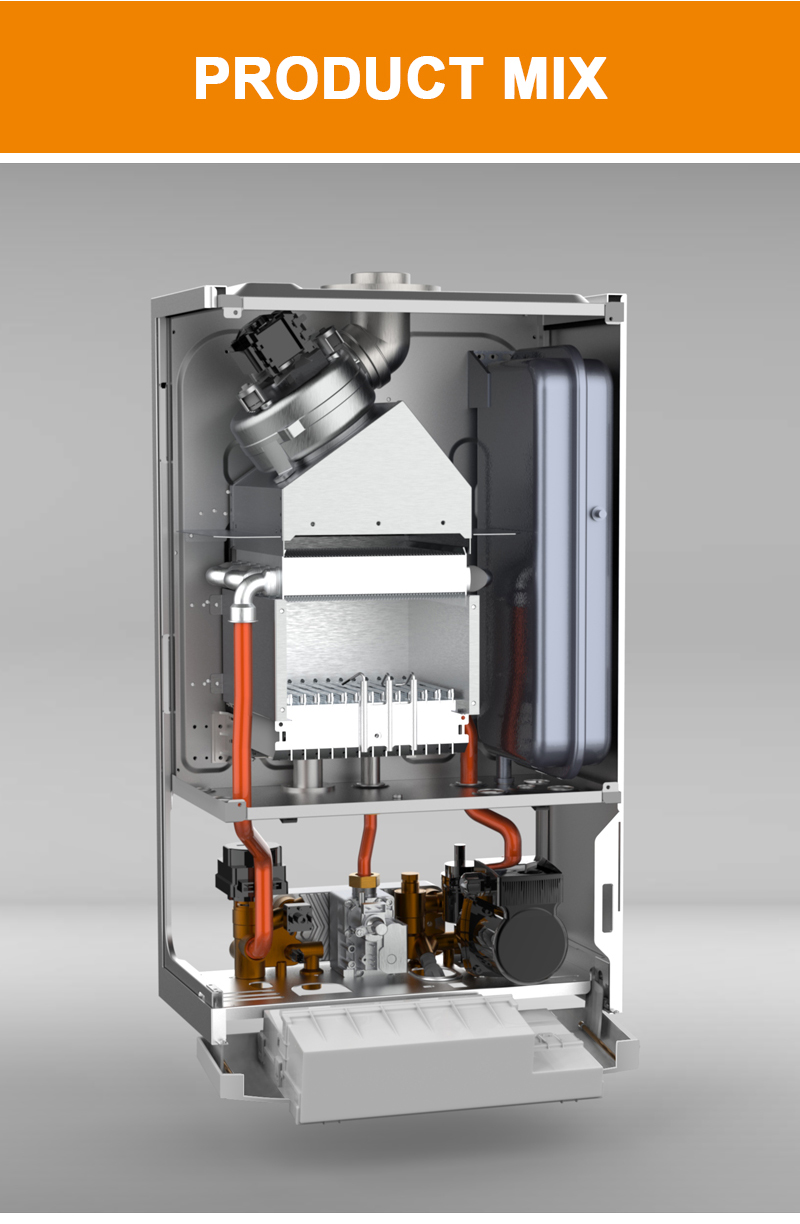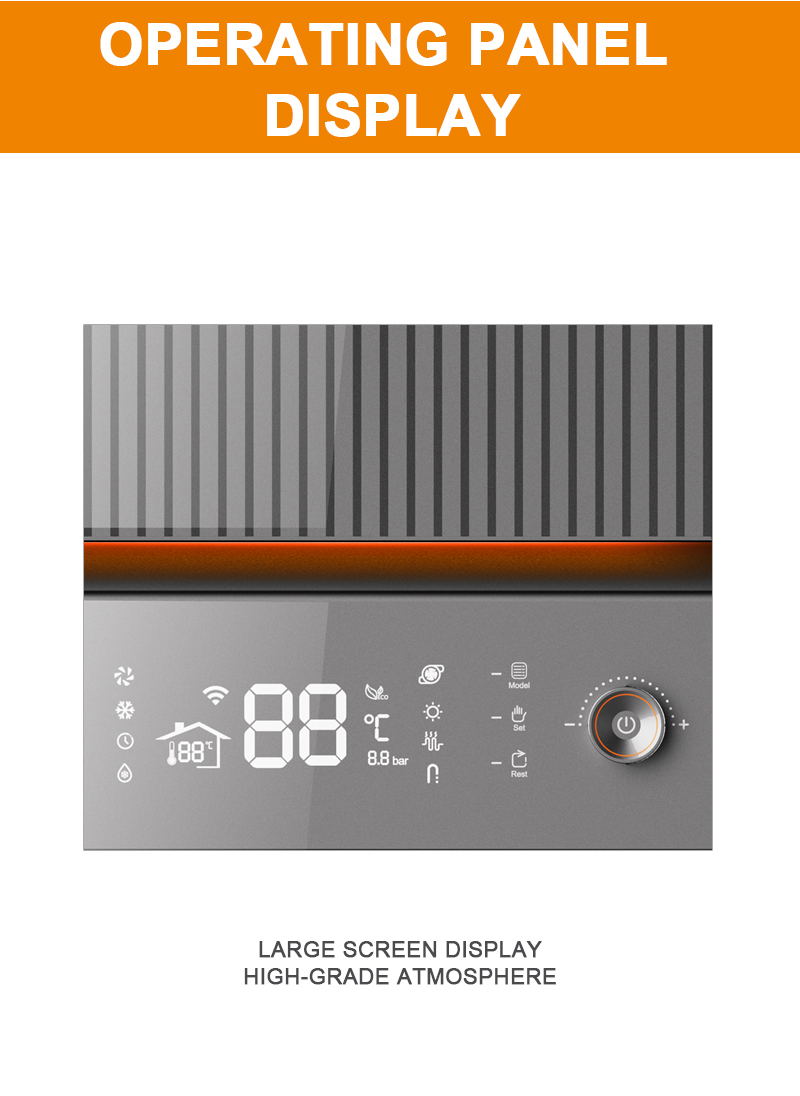 More products
Support